Discover your creative potential at Cameron Art Museum's Pancoe Education 
Explore our diverse range of adult and kids' art classes, as well as inspiring workshops designed to ignite your artistic passion and hone your skills. Classes for Adults are available year-round, and kids can enjoy half day art CAMps every summer.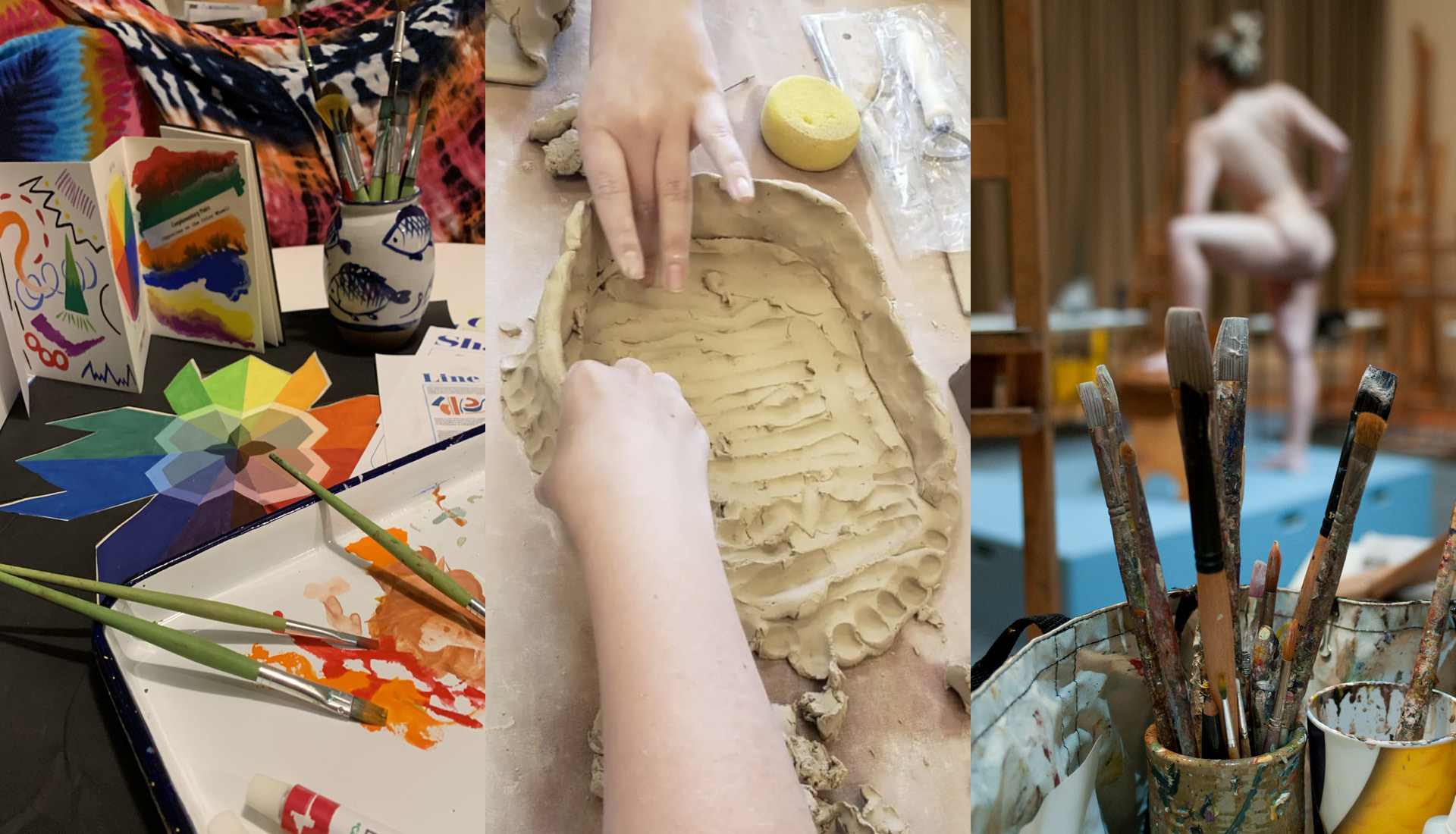 Our teaching artists include local artists and museum staff who provide adult and youth art education including a range of beginning and master classes. Distinctions of Museum School programming include instructor-guided access to the museum's exhibitions and select objects in the museum's permanent collection not on view.
Don't see what you're looking for? Contact us and let us know what you'd like to take.
Register for classes in person or online. Our Museum School office hours are Monday through Friday, from 10 AM — 2 PM.
If you have any questions regarding classes, workshops, or registration, please reach out to our Director of Lifelong Learning, September Krueger, from 9 AM — 5 PM.
Phone: (910) 395-5999 ext. 1007
Email: lifelonglearning@cameronartmuseum.org
Students may register online, by phone or in person. CAM members enjoy discounted tuition. Members should use the black Login button to ensure that you receive your discount with registration.
Registration is complete and confirmed when payment is received and processed.
A full refund will be issued when a withdrawal occurs at least one week prior to the class.
Students withdrawing between one week and 72 hours from the start of a class or workshop will be given a 50% refund.
No refunds or transfers will be issued for withdrawals received less than 72 hours before start time.  No refunds can be made for missed sessions due to illness. Our instructors will communicate with you via email for content that was coved in a class.
If a class or workshop does not make minimum enrollment, it will be cancelled and enrolled students will receive a 100% refund. Your tuition can also be applied to another class of your choice.  Our Museum School staff can help you find that perfect alternative.
Students who are not in attendance and have not been in touch with the Museum School office will be charged the full price of the class or workshop.
Our Museum School operates fully by the support of our student enrollment. Each class is a contract with that instructor so a minimum enrollment must be met on a class-by-class basis. If class or workshop does not make minimum enrollment, it will be cancelled and enrolled students will receive a 100% refund.
At CAM, we are striving to make our programs accessible to all members in our community.  A Museum School Scholarship can support full or partial funding for a class, workshop, or CAMp for those who express a financial need.
Adults 18 and older can apply for assistance with a class or workshop.  Families with children 18 and younger are eligible for tuition assistance to an afterschool Youth Studio or Summer CAMp.   Scholarships support tuition only, and the student is still required to provide the materials or supply fees requested by the instructor.
Please allow at least two weeks to review your application.   We recommend selecting a class choice at least 4 weeks out from the time your finished application is submitted.
Tuition scholarships are awarded on a first-come, first-served basis.  Scholarships are reviewed year-round for classes and workshops while funds are available.  Scholarship submissions for Summer CAMps begin in March.
Pease contact lifelonglearning@cameronartmuseum or call 910-726-9486 for an application.
Sign up for our newsletter to receive updates on events, exhibitions, and more!