Thank you for your interest in joining our Volunteer Team here at the Cameron Art Museum. If you have a few hours each month, we would love to meet with you and discuss what positions you may be interested in. Please complete the volunteer application below and return to CAM. Please call or email with any questions, or attend a Volunteer Open House, held twice a year. Applications are received and processed March 1 – October 31 of each year.
Contact:
(910) 395-5999
info@cameronartmuseum.org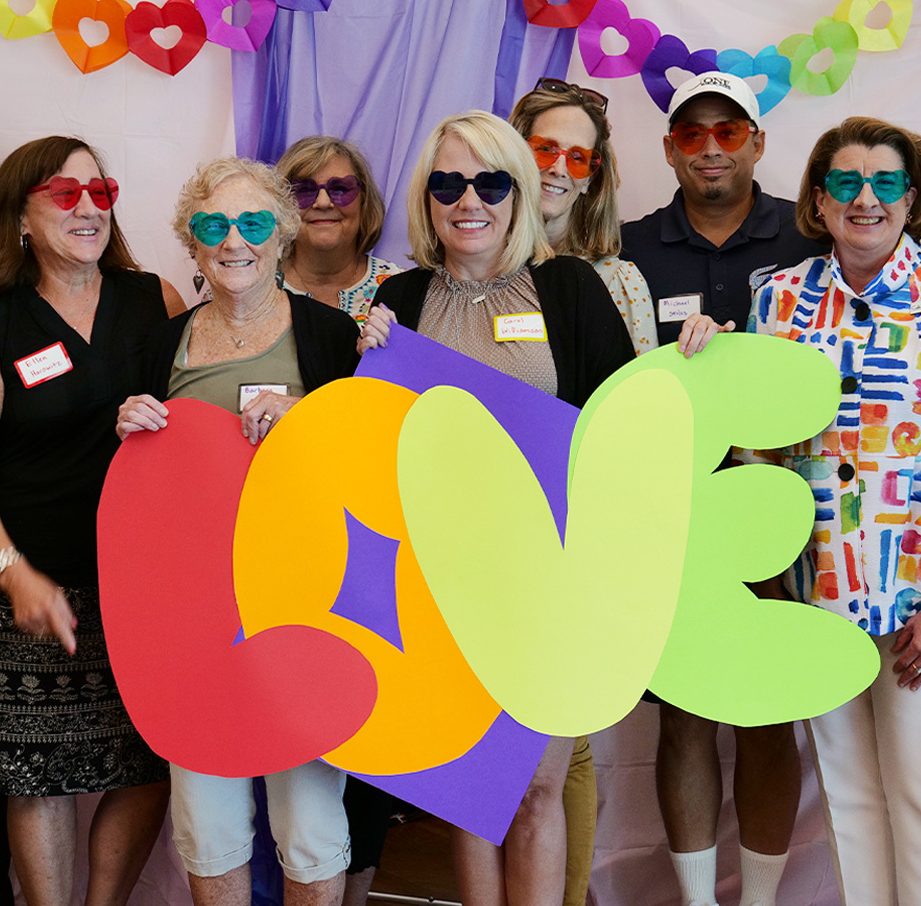 "Volunteering at the CAM helps me to connect with like-minded people who are passionate about the power of art to embrace and celebrate cultural differences."
-Dr. William Malloy
"Being a volunteer and member of CAM, I learn so much about art, our community and our unique area. I meet and work with so many wonderful people – CAM staff, other volunteers, and visitors. Whether donating time and/or resources, it's so rewarding to support the CAM. What CAM gives back to me and the community is priceless!"
-Donna R.
Each year, the Cameron Art Museum volunteers provide several thousand hours of service, in a variety of volunteer roles. Volunteers have the opportunity to gain exposure to the day-to-day life of a major regional art museum and contribute valuable visitor services to a nonprofit institution. Our volunteers contribute their talents, knowledge, skills, enthusiasm, and energy and, in turn, provide an invaluable service to our community. As a volunteer, you may explore new areas of interest, meet stimulating people, get involved with Wilmington's cultural community and attend social and educational events.
What are the personal qualities of a museum volunteer?
Flexibility, patience and compassion to work with a diverse public and staff
Have an active email account that you check regularly
Integrity to represent the institution and oneself with the highest standards
Dedication to the museum's arts education mission and to the values of the volunteer program
Reliability to consistently keep one's volunteer schedule
Training will be provided
Encouraged to support the CAM through membership (required as of January 1, 2024)
Benefits of volunteering at the CAM
Meeting new people and introducing them to the CAM
Volunteer appreciation events (min. 2 per year)
Access to guided tours on  Wednesdays and Fridays

Being part of an extraordinary team of volunteers and making a difference!
Recommended skills
Initiative taking, proactively seeking out visitor contact and comfortable speaking in front of a small group, friendly and outgoing, comfortable using cash register and computer technology, physical stamina—oftentimes shift or assignment will be spent standing or walking.
We ask of you
Maintain the confidentiality of all proprietary or privileged information of the museum to which they are exposed while carrying out assignments
Attend training sessions as it applies to their volunteer assignments and volunteer orientation
Be aware that the relationship between volunteers and the museum does not constitute a legally binding contract, and the museum accepts the volunteers with the understanding that their services are received at its sole discretion, and that an individual volunteer's relationship with the museum may be terminated by either side at any time whatsoever
Understand that volunteers are supervised by the museum staff, and do not have any other authority to represent the museum, make contracts for the museum, or make any other commitment on its behalf. Letters and other communications written by volunteers must be authorized by a member of the museum's permanent staff with appropriate seniority and authority
Collaborate with museum staff and other volunteers, accepting supervision and evaluation of your volunteer work
Familiarize themselves with the basic information relating to the exhibitions
Refrain from imbibing alcoholic beverages during events.
Visitor Services
Serve as ambassadors to the public
Greet members, visitors, guest and take admission fee
Answer visitor questions and inquiries, both in person and by phone
Encourage visitors on how to become a member
Encourage all visitors to sign the comments book
Sales of admission, membership and event seats
Keep museum brochures and other museum visitor information stocked at desks
Provide handouts and orient visitors to the exhibitions, CAM Café, the museum shop, restrooms, grounds, etc.
Assist visitors and connect them to the appropriate areas or museum personnel
Inform visitors of CAM rules (photos, touching, no beverages…)
Museum Shop
Customer service, greet people, assist customers in finding merchandise
Assist with stocking, pricing and displaying merchandise
Use cash register/point-of-sale system (cash handling experience preferred)
Assist Shop Manager with inventory process
Encourage memberships for member discount
Work with Shop Manager on special museum shop projects
Administrative Volunteers
Make phone calls
Prepare mailings
Data entry, filing, copying
Special projects as needed
Special Events/Public Programs
Events require many volunteers throughout the year to assist with welcoming guests, ticket-taking and/or sign-in, directing guests, coat check, etc. These special events and programs may be scheduled after-hours and during weekends. They may require standing/walking, sometimes outside. Our Usher Team specifically helps before and during performances.
Connections Tours
The Connections Program invites people in the earlier stages of Alzheimer's and dementia to experience the museum in a supported environment designed to minimize stress and to provide a connection between each visitor and the art on view in the museum. CAM has invited area Certified Therapeutic Musicians (CMPs) to help make our Monday Connections tours an even greater delight for the senses with music in the galleries and the Galleria. Connections Volunteers receive training for their one-on-one tour experience with the visitor which is mostly conversational rather than informational.
USCT Research
Cameron Art Museum's Boundless project is a deep dive into our local history as we search for descendants of the United States Colored Troops that fought on our grounds in 1865. We want to learn about the men who fought at Forks Road. In order to do that, we must find living descendants to tell us the stories of their ancestors. This research can be done completely from the comforts of your home! If interested in joining this team, we will send you access to our premium ancestry account which also includes Newspapers. com and Fold3 to help you research these soldiers and connect them to 2023.
Download the Volunteer Application Form
Sign up for our newsletter to receive updates on events, exhibitions, and more!