Looking for a unique venue for your event? Contact Sharon Fogarty, Facility Rental and Events Coordinator, at (910) 726-9493 for a personal consultation about your plans and how we can make it special at the Cameron Art Museum.
Call or email anytime to check on availability or to schedule an appointment to view our rental spaces. We look forward to speaking with you about your event.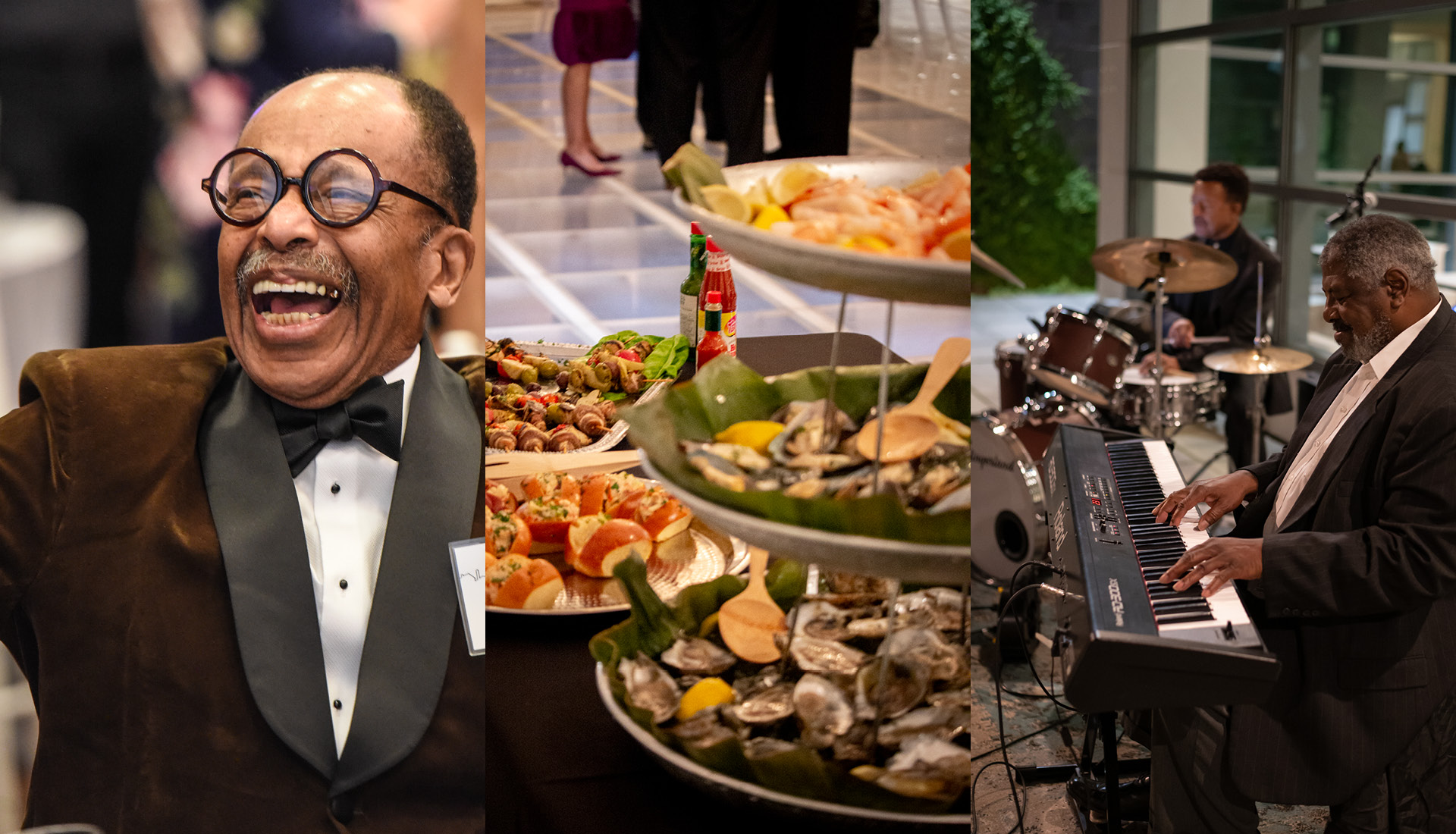 Vibrant and Unique Spaces Equipped to Accommodate Any Occasion
Our state-of-the-art facility is the perfect venue for wedding ceremonies, receptions and private parties, as well as corporate and nonprofit events or meetings. Choose from our selection of beautifully maintained indoor and outdoor spaces, featuring distinctive modern architecture and stunning grounds.
Once inside the Museum entrance, you will find our Café space, which is ideal for smaller events or as a central gathering place at a larger event. For clients hosting multimedia presentations, the Reception Hall is equipped with an in-house sound system and projection capabilities. Outdoors, our semi-enclosed Courtyard is a fantastic space to hold your wedding ceremony al fresco or dance the night away under the stars.
"My experience was totally delightful. I would strongly recommend the museum space for any event large, small or in between."
– Jan Jones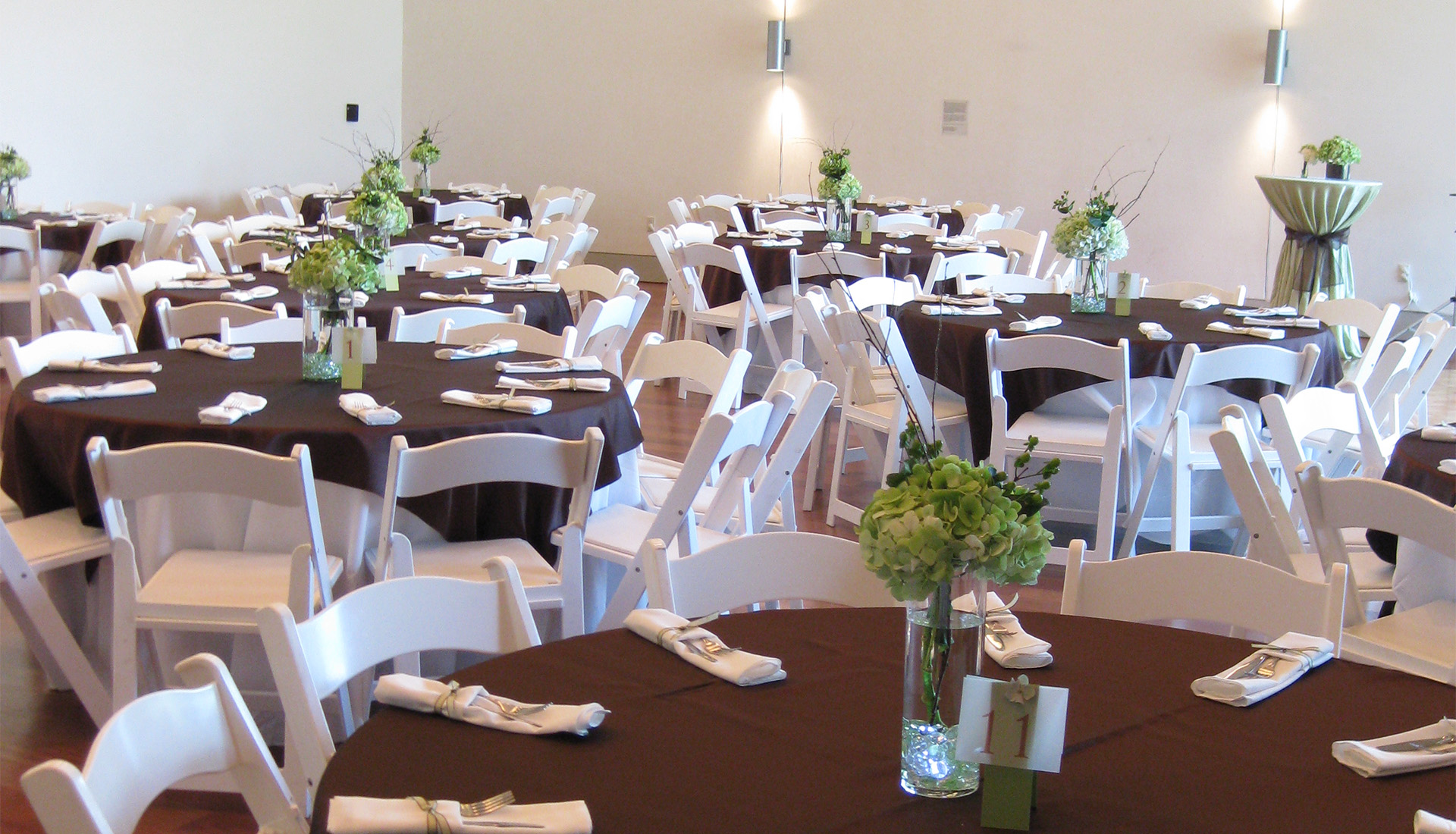 A stunning and elegant backdrop for large events, this 2,295 sq ft room has 20 foot ceilings, a Brazilian cherry floor and a colorful Rowan Le Compte circular stained glass window. The Reception Hall is acoustically engineered for concerts with a portable stage as well as AV equipment available for lectures, films and performances.
Capacity: 175 Theatre Style 130-150 Dinner/Seated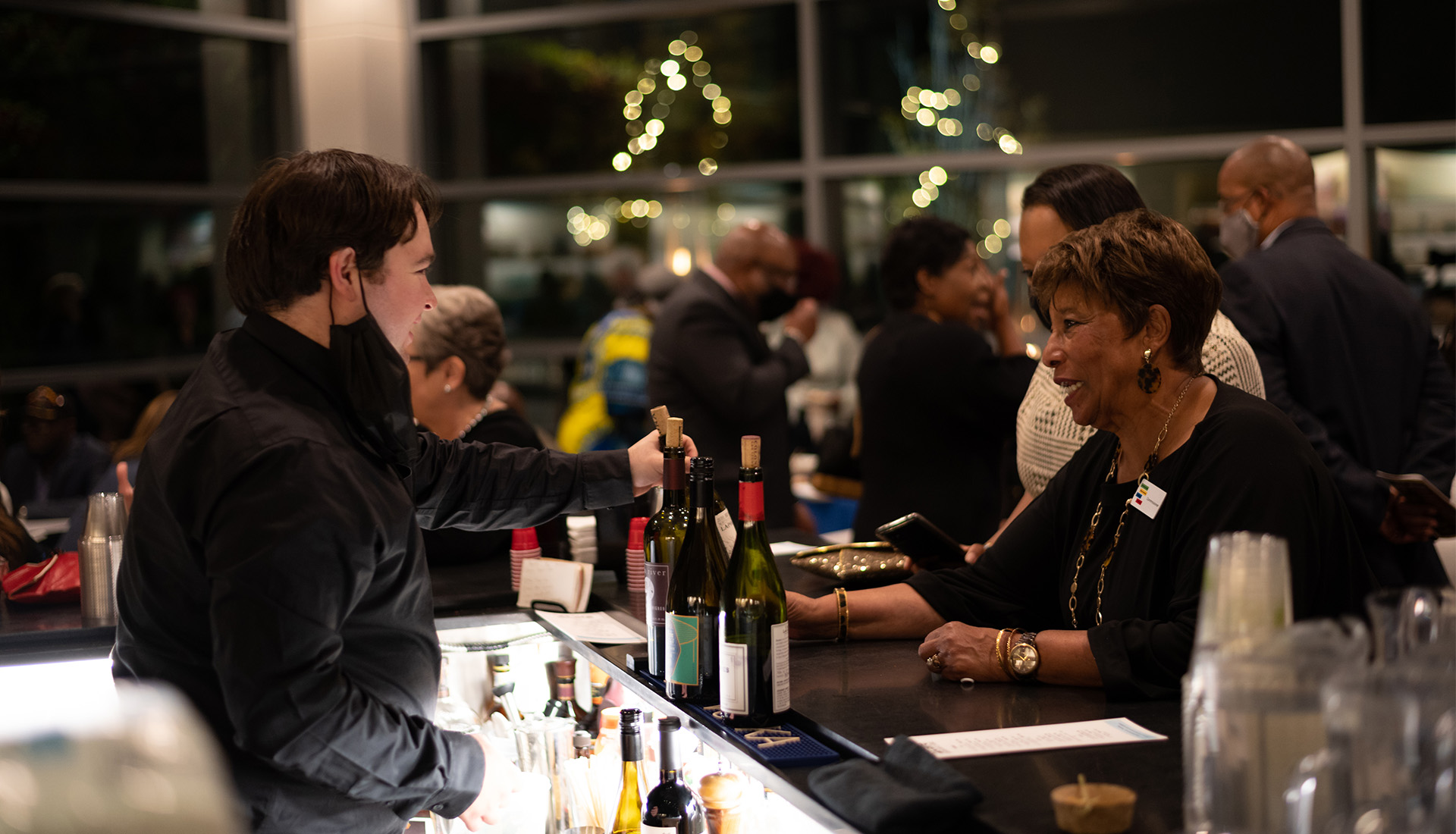 The Café, separated from the Courtyard by a wall of glass, is the perfect space for food/beverage events. This space is 1,287 square feet and includes a diamond shaped bar with intimate seating for smaller functions.
Capacity: 50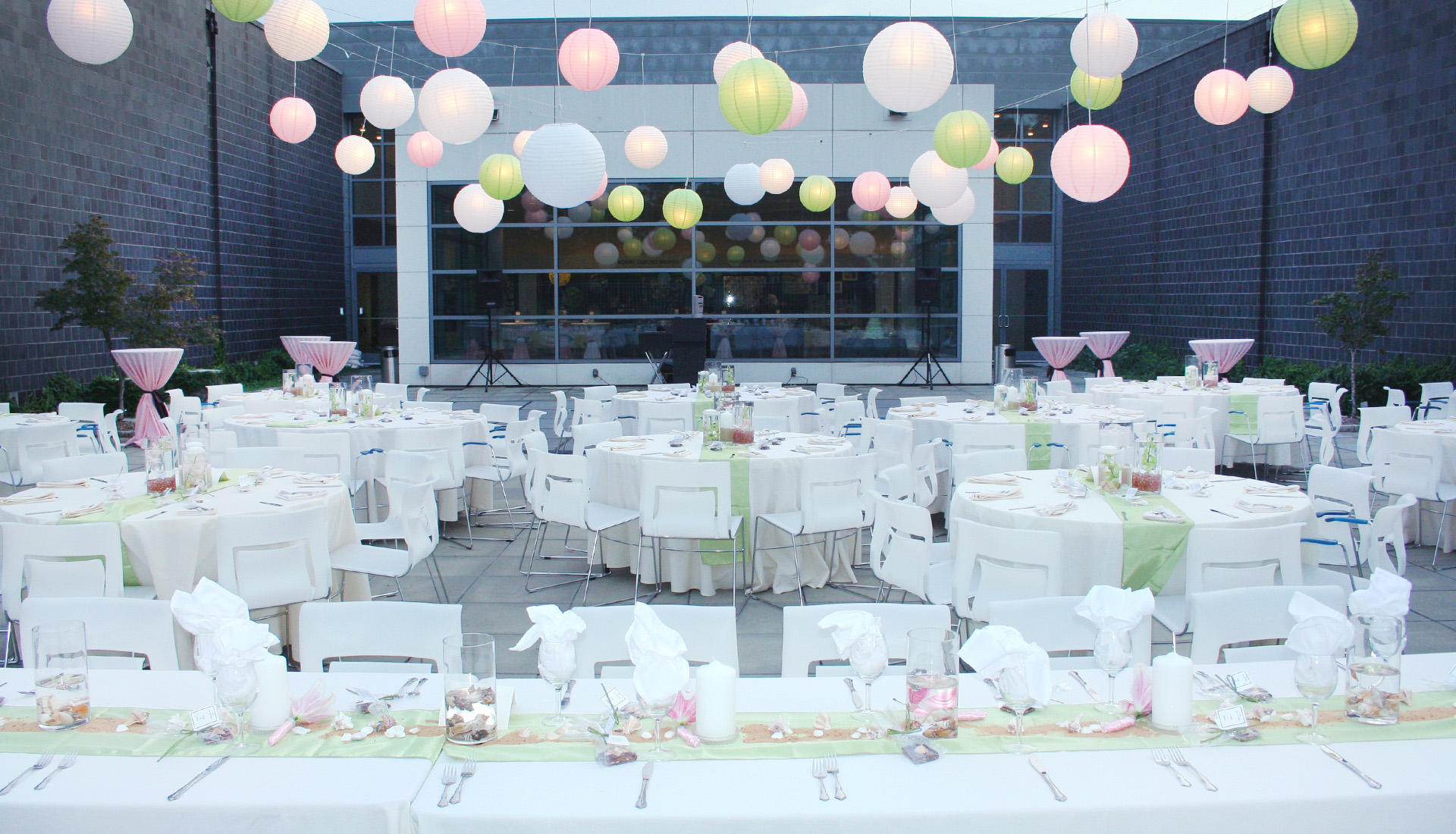 This area serves for tea parties, business luncheons, wedding ceremonies or any event where an outdoor space is desirable. The Courtyard is beautiful at night with the addition of unique lighting for drama and ambiance.
Capacity: 200 Theatre Style 170 Dinner/Seated
Located on the 2nd floor of the administrative wing, the Conference Room provides an ideal space for business meetings or small parties. In the case of weddings, this space may also be divided into two private dressing rooms. The Conference Room has a portable screen for audiovisual needs as well as an adaptable thirty-five foot table
that may be split into five sections.
Capacity: 30
This private terrace overlooks the museum grounds and is ideal for small gatherings or as an accompaniment to rental of the Conference Room.
Capacity: 25
Equipment
HD Projector
DVD/Blu-Ray Player In-House Sound
Shure Microphones
MP3/ipod Connections
Large Video Screen
Customizable Lighting
Rates and Guidelines
Area Guide
Please note, the CAM's exhibition schedule is subject to change. We cannot guarantee the dates and/or locations of art on view.
Sign up for our newsletter to receive updates on events, exhibitions, and more!