Cameron Art Museum seeks to be a safe and welcoming space for all. We strive to continuously improve our accessibility efforts through community. feedback, training for our staff and volunteers, our Accessibility Advisory Committee.
In 2023, Cameron Art Museum assembled its first Accessibility Advisory Committee, comprised of user experts and community members to help inform all museum departments on best practices, considerations, and ongoing improvements. Our committee convenes quarterly and offers guidance throughout program and exhibition development.
If you have questions about our policies, need assistance planning your visit, or have questions or feedback about accessibility at Cameron Art Museum, please email our Deputy Director of Operations, Georgia Mastroieni, georgia@cameronartmuseum.org.
Cameron Art Museum is located at 3201 South 17th Street in Wilmington, North Carolina. We have a large visitor parking lot adjacent to the front entrance, with a wheelchair accessible ramp. Vehicles are welcome to pull up to these ramps and park along the sidewalk for easy drop off and pick up. We also have four handicap parking spots.
We have an automatic door that opens inward toward the building with large buttons, both outside and inside the museum, to activate. All our indoor exhibition areas are located on one level, accessed through the main entrance. Accessible restrooms are available on this level.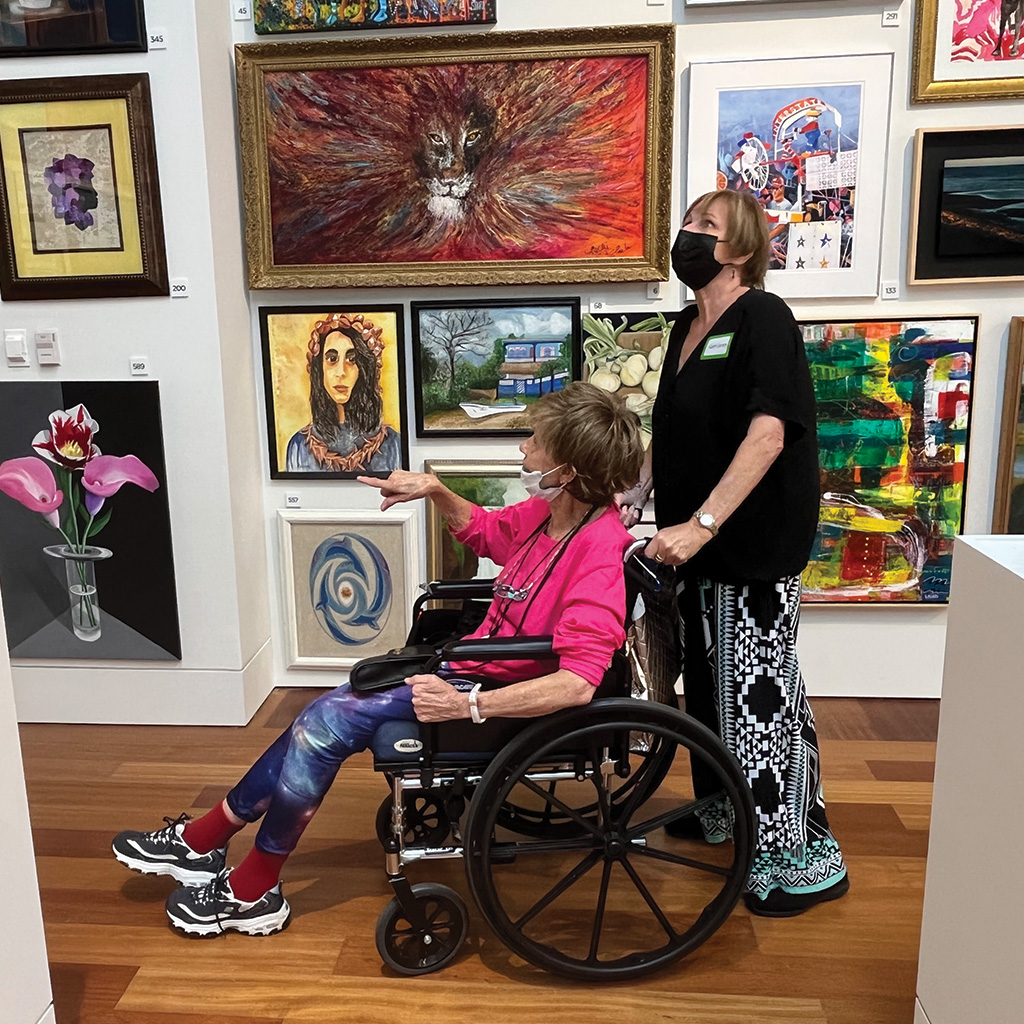 Visitors with Limited Mobility
All our indoor exhibition areas are located on one level.

Motorized and manual wheelchairs as well as rollators are available by request at the front desk, on a first come, first served. 

Accessible restrooms are available on the main floor.

Doors to our exhibition spaces remain open during operating hours.

There is a paved sidewalk leading to our USCT Public Sculpture Park and 'Boundless'.
Visitors who are Deaf or Hard of Hearing
American Sign Language (ASL) tours are offered free of charge at least four times a year. You can find the schedule of these tours on our Program Page.

We have ASL tours available on our website and on QR codes in the galleries for some of our exhibitions. 

We are in the process of captioning videos on display in our exhibitions and on our website.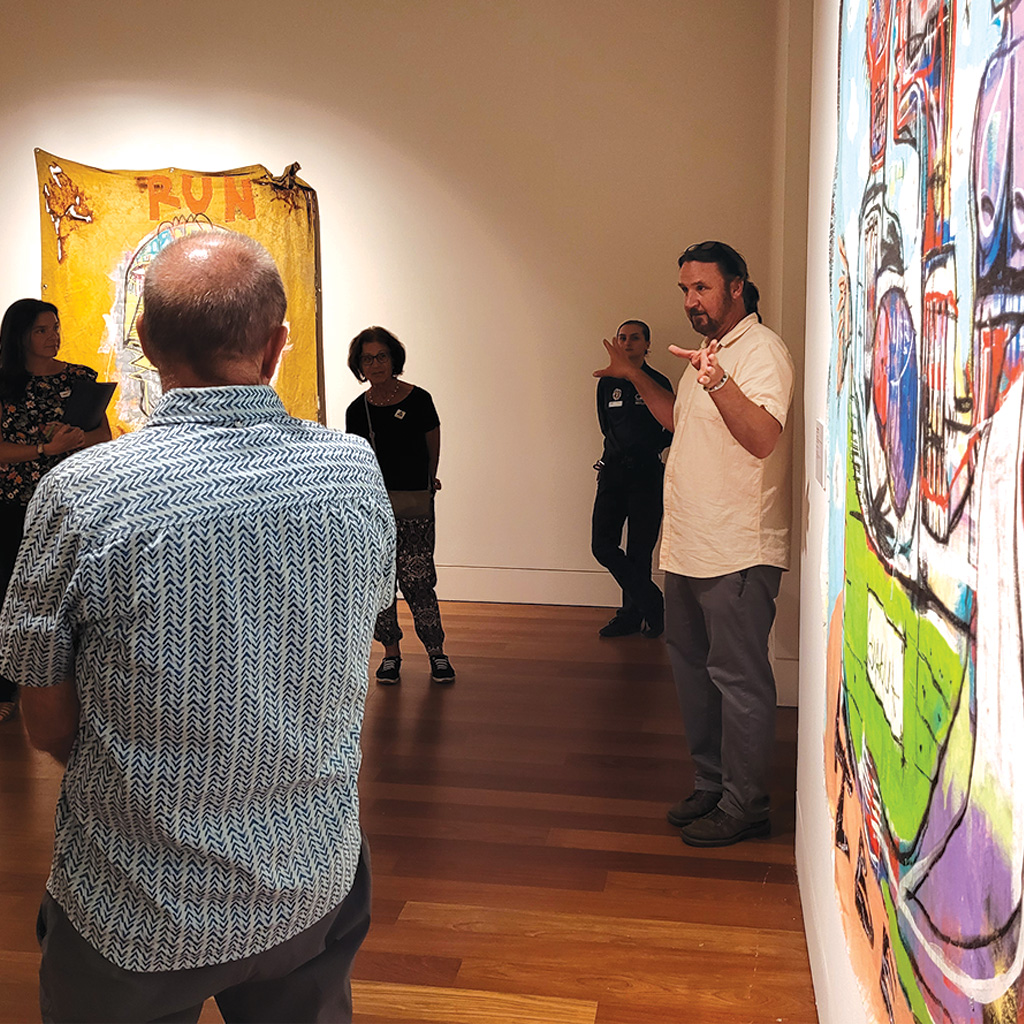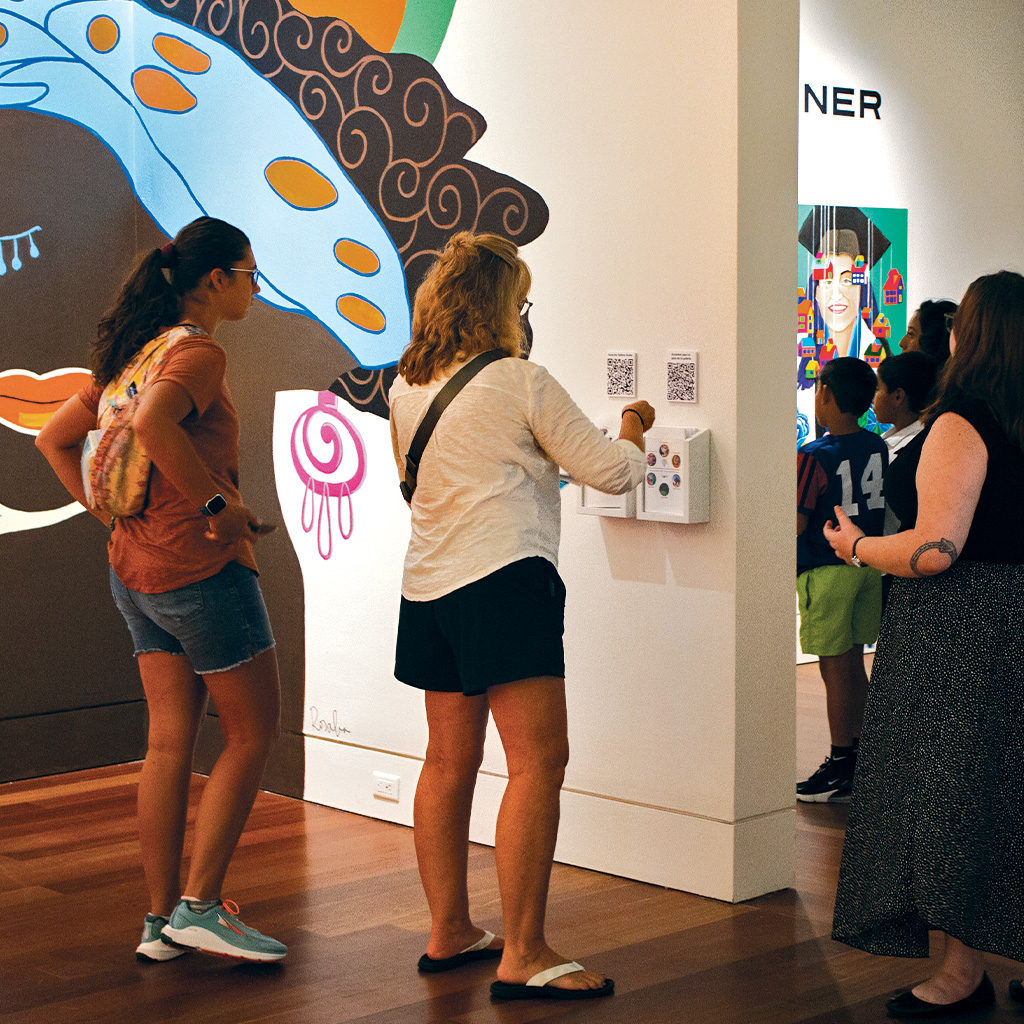 Visitors who are Blind or Have Low Vision
We are in the process of developing large print versions of our gallery guides and other printed materials.
Visitors who are Neurodiverse
On Mondays, when we are otherwise closed to the public, you can reserve a time to visit the museum or take a guided tour. This ensures a calmer, quieter environment.
We are in the process of developing sensory kits that will be available at the front desk that you can borrow during the course of your visit.
Sign up for our newsletter to receive updates on events, exhibitions, and more!