CAM Members: $35; Not Yet Members: $55
TRIAD weaves together diverse musical worlds in an exciting display of musical interplay and visual collaboration. The chamber ensemble pulls influences from jazz, blues, orchestral and the music of Argentina, Brazil and beyond. From Kurt Veil to John Mayer, Astor Piazzolla to Screamin' Jay Hawkins, Jacques Brel to Puccini and more. TRIAD bridges these musical worlds with three unique musical voices that generally don't overlap: trumpet, accordion, and marimba. The ensemble features renowned trumpeter Dominick Farinacci, vibraphonist/marimbaist Christian Tamburr, and accordionist Michael Ward Bergeman who first collaborated for a residency in London's West End, in collaboration with the New Generation Festival. The ensemble premiered their project TRIAD in 2022 at the TRI-C Jazz Festival, Lincoln Center in NYC and a 4 night residency at Birdland Jazz Club in NYC
DOMINICK FARINACCI – Trumpet 
Trumpeter Dominick Farinacci was named the very first Global Ambassador to Jazz at Lincoln Center by Wynton Marsalis, working to further integrate music into communities around the world in culturally collaborative ways. He graduated from The Juilliard School in 2005 launching his career in Japan with a prolific run of eight albums, later releasing four more globally. He has performed in more than 120 cities in 14 countries around the world, was a featured guest on ABC's Good Morning
America, and is a TED Speaker. Music icon Quincy Jones says of Dominick's accomplishments in performance, recording, education & advocacy, "This kid is 360 degrees!" Dominick has been successful in his personal endeavors on bringing music into the community through Arts and Wellness & Education. He was invited by TED to be a TED Speaker at the 2014 TED MED conference at the Kennedy Center in Washington, DC. He is a featured performer for the Cleveland Clinic in both Ohio and Abu Dhabi, and organized the very first jazz performance for patients in Abu Dhabi in collaboration with the Cleveland Clinic and the Abu Dhabi Music and Arts Foundation.
For Dominick, music and health go hand in hand, most recently organizing panel discussions around patient-doctor communication through music with Weill Cornell Medical College in Qatar. Dominick has been a leading advocate in music education development, most recently featured at the Community College Association of America in D.C. He served as Music Consultant to the Amy Winehouse Foundation, and is Artist in Residence at the Gill and Tommy LiPuma Center for Creative Arts at Cuyahoga Community College in Cleveland, Ohio. His educational reach recently expanded to the GCC, in schools such as Weill Cornell Medical College, Qatar Music Academy, the American School of Doha among others.
His most recent recording "Short Stories" is produced by four-time Grammy Award winning producer Tommy LiPuma. This was Tommy & Dominick's first collaboration, and was recorded in their hometown of Cleveland at the Gill and Tommy LiPuma Center for Creative Arts. Dominick is signed to Mack Avenue Records.
CHRISTIAN TAMBURR – Marimba / Vibraphone
Christian Tamburr is an internationally renowned vibraphonist, pianist, composer and arranger with touring and performances in over 71 countries around the world. Downbeat Magazine recognized him with the "Outstanding Solo Jazz Performance" award and is a 5-Time "Critics Choice Top Rising Star" award recipient on vibraphone. He leads his own critically acclaimed touring ensemble with recent performances at the Kennedy Center, The Newport Jazz Festival, and Lincoln Center
Christian has been responsible for the development of multiple headlineshows and touring projects around the world, including Between the Lines (Palazzo Hotel, Las Vegas), Modern Warrior LIVE (On Tour), Soundtrack (The Westgate, Las Vegas) and collaborations with Cirque du Soleil, Spiegelworld Productions and Royal Caribbean Cruise Lines. In addition to his public performances, Christian is CEO and facilitator of Sonic Leadership, a musically inspired program on leadership and inclusion with clients such as GOOGLE, Cisco Systems, Amazon and Starwood Hotels. Christian is currently the musical director/pianist for 2018 Grammy nominated vocalist Clint Holmes, 2022 NBC "The Voice" star Wendy Moten, and singer- songwriter/cellist Shana Tucker.
Christian worked as musical director and pianist for Latin vocal legend Julio Iglesias (06'-09'), Cirque du Soleil in Macau China and Penn & Teller. He has performed private concerts for NBA basketball legend Michael Jordan, and was hired to entertain at the highly publicized surprise birthday party for actress Julia Roberts, in New York City. Christian's first album "Move" sold over eighty-thousand copies and was released as a part of a Starbucks Gift Set available nationally. From 2013 to 2016 Christian toured on behalf of Jazz at Lincoln Center in NYC as a Global Ambassador to Arts and Education in the U.A.E. and Asia.
Christian and his groups have performed at some of the most prestigious venues around the world including The Kennedy Center for the Performing Arts (Washington DC), Dizzy's Club Coca Cola at Lincoln Center (NYC), Birdland (NYC), The Jazz Showcase, The Brubeck Institute (Stockton, CA) Yoshi's Jazz Club (Oakland, CA), Pizza Express Dean Street (London), Olympia Theater (Paris), Jazz at the St. Regis (Doha, Qatar), The Central (Shanghai, China), Motion Blue (Tokyo), Monte Casino (Cape Town, South Africa), The Bellagio Hotel and Casino (Las Vegas), and The North Sea Jazz Festival (Amsterdam).
MICHAEL WARD BERGEMAN – Accordion
MICHAEL WARD-BERGMAN is a passionate performer, songwriterand composer.  His sensitive and creative approach to music making has led to performances and collaborations with world-class musicians and composers from across a wide range of genres. In 2011 he launched his GIG 365 project, which saw him performing at least one gig for every day of 2011. Performances took place at an incredibly diverse range of venues in over thirty-five states and nine countries.  Highlights included performances at Gainesville Correctional Facility, Harvard Business School with Yo-Yo Ma and the Silk Road Ensemble, and on the streets of New Orleans.
Ward-Bergeman has enjoyed a close friendship and working relationship with composer Osvaldo Golijov for over a decade. His work with the hyper-accordion (an acoustic accordion with extended range and expressive capabilities of his own design) has been featured in many of Golijov's compositions. Ward-Bergeman's electro-acoustic compositions have won international awards and he has premiered new works written for vocalists Dawn Upshaw and Christina Courtin at Carnegie Hall. In 2011 he was commissioned to compose for Yo-Yo Ma's Silk Road Project. He began his work with the group as a guest artist during workshops and performances at Harvard University.
Ward-Bergeman is a founding member of the North American Roots music trio Groanbox. They have released five recordings and toured extensively throughout the UK, to much critical acclaim. He is a graduate of Berklee College of Music.
Jazz at CAM is sponsored in part by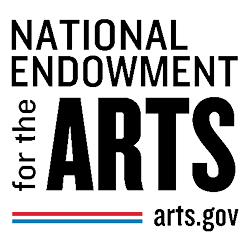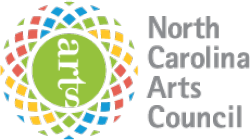 Isabella Hinds
Nancie and James Kennedy
Dr. William Malloy and Maxine Terry
Dr. Acquenetta Wheeler