CAM Members: $35; Not Yet Members: $55
Rebecca Kleinmann began synthesizing her diverse musical interests as a flutist and vocalist at Indiana University, where she began her studies as a Classical Flute (performance) major and historically graduated as the first Jazz Flute major in the history of the school's Jazz Studies program, thanks to the support of her beloved mentor, the late David Baker. She has performed world wide from Brazil to Australia with her own projects and as a supporting musician. She performed major festivals in California including the San Jose Jazz Festival, SF Jazz, and the Healdsburg Jazz Festival. She has studied vocal performance with Fabiana Cozza and Jennifer Barnes. Her varied experiences as a vocalist include performances with the Taylor Memorial Gospel Choir and teaching vocal performance to thousands of elementary school children as an Orff-certified music educator in public schools. Both in teaching and in performances with her various diverse ensembles, Rebecca often utilizes her fluencies in Portuguese and Spanish.
With a growth-minded approach, Rebecca Kleinmann created her ensemble in 2002, created tours up and down California, and performed locally wherever she moved. She hosted a weekly concert series at Bissap Baobab (in San Francisco) for four years, titled "Brazil and Beyond," where performances featured music from Brazil to Ghana, the Balkans and beyond. Seeking to inform her sound with the benefit of rich musical surroundings. Rebecca has traveled annually to Brazil, as well as to Ghana, Spain, Ireland, Argentina, and Australia. Pianist Benny Green made special note of her unique pursuit of artistic growth, explaining that "Rebecca is masterful and selfless in her ability and inclination of melding her sound with her environment." In the words of Latin Grammy Nominated pianist and composer, Jovino Santos Neto, "Rebecca plays flute with the passion of a flamenco dancer."
In early 2022 Rebecca moved from Oakland to Durham, North Carolina and immediately began planting seeds to continue her musical career on the East Coast. In November, she performed her "Durham Debut" concert to a sold-out audience at The Sharp 9 Jazz Gallery, featuring drummer Sylvia Cuenca, bassist Essiet Essiet on bass, percussionist Aaron Sanchez Guerra, pianist Dr. Stephen Anderson, and saxophonist Rahsaan Barber.
Jazz at CAM is sponsored in part by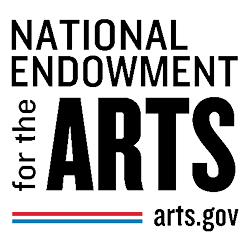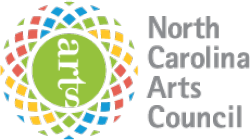 Isabella Hinds
Nancie and James Kennedy
Dr. William Malloy and Maxine Terry
Dr. Acquenetta Wheeler