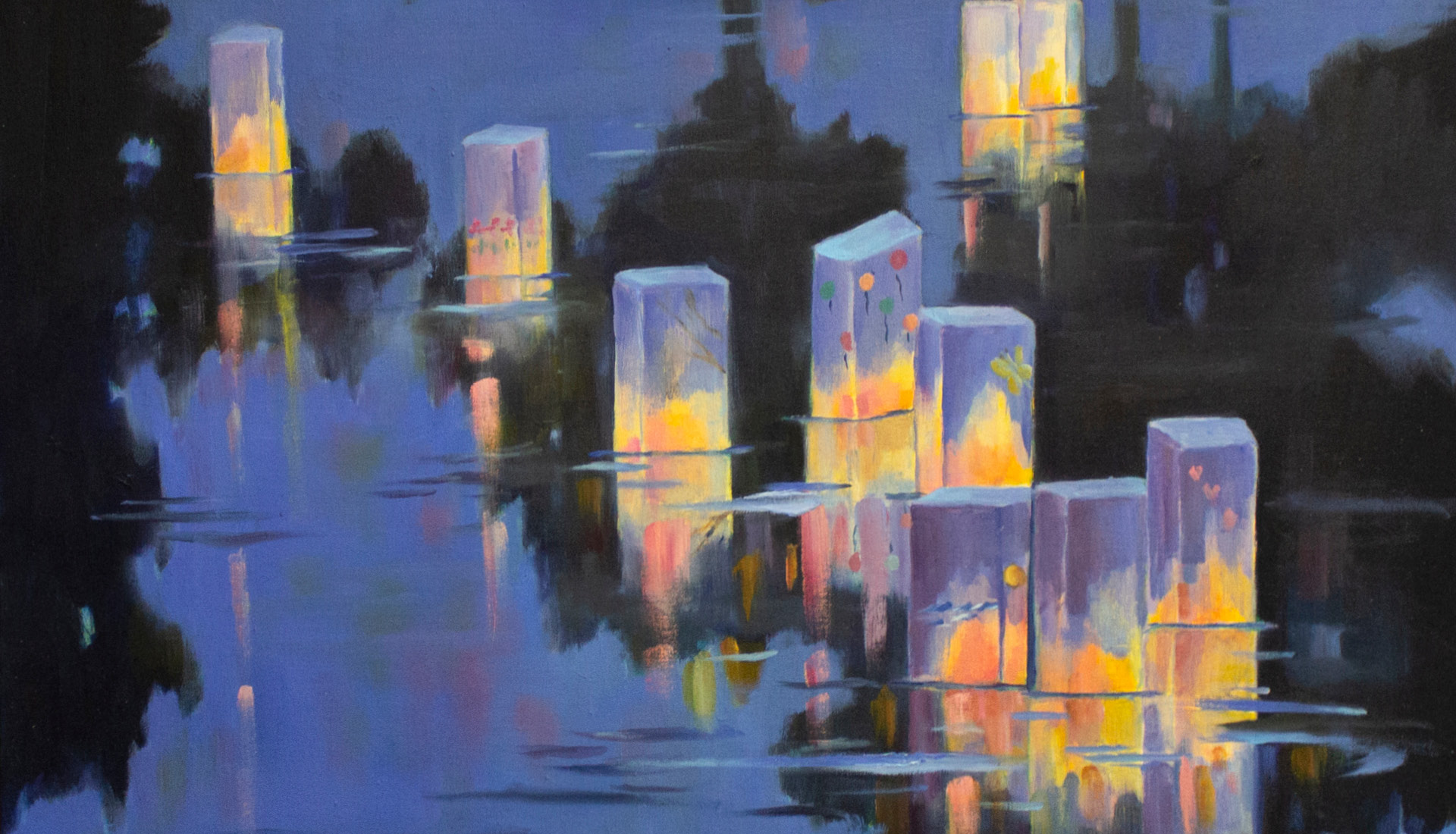 Event is Free
Galleries Open; Regular Admission Applies
Lantern Sleeves
CAM Members: $15
Not-Yet Members: $20
Available to purchase at CAM Visitor Services during regular hours
$20 for all purchases on Sunday, January 7 at Visitor Services and Pancoe from 10 AM-6:45 PM or until sold out!
We all have individual reasons to create our own Floating Lantern . . . to honor someone who is dear, to memorialize a cherished family member or to treasure a special moment. CAM's Floating Lantern Ceremony is an expression of Remembrance, Reflection and Gratitude.
Lantern sleeves are available now for purchase at our Visitor Services Desk. They are $15 for CAM members/ $20 for Not-Yet Members.
On January 7, CAM gallery admission will apply to all indoor exhibitions but the event is FREE. The Floating Lantern Ceremony takes place around CAM's Reflection Pond with lantern decorating supplies available in our Pancoe Education Center. There will be live music near pond and hot chocolate, beverages and light food service available from CAM Café.
Image Credit: Donna Robertson (American), Floating Lanterns, 2018. Oil. Collection of Cameron Art Museum.